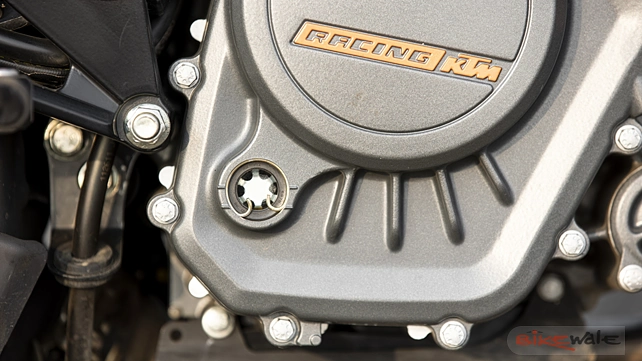 The 2022 RC 200 has the liquid-cooled single-cylinder engine of 199.5 cc with an output of 25.4 hp and a maximum torque of 19.5 Nm. While the performance figures have not changed, KTM has equipped the new RC with a larger airbox so that the bike can now breathe more freely. Even the radiator design is curved for better heat dissipation.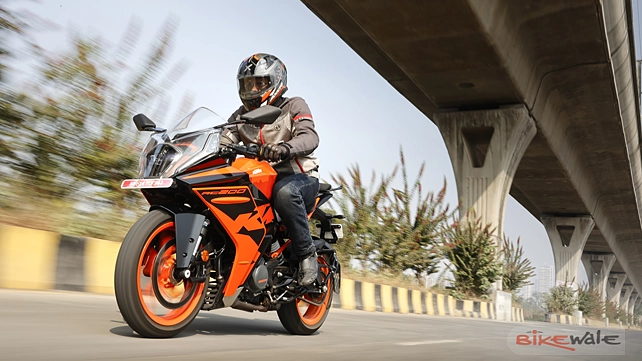 The revisions in the engine are noticeable from the start. It has now become significantly smoother, more manageable and less hectic. You can hit speeds of about 40-45km/h in sixth gear without the bike throwing tantrums, meaning scurrying around town is much easier. While acceleration hasn't improved dramatically, power delivery is more linear across the rev band. Up to 6,000rpm the RC 200 remains polite and unassuming with a gentle acceleration, but otherwise it delights with a quick and enjoyable pull, making it addictive to take the bike to its redline. He can also reach speeds of 100-110 km/h without much stress and overtaking is not a task either.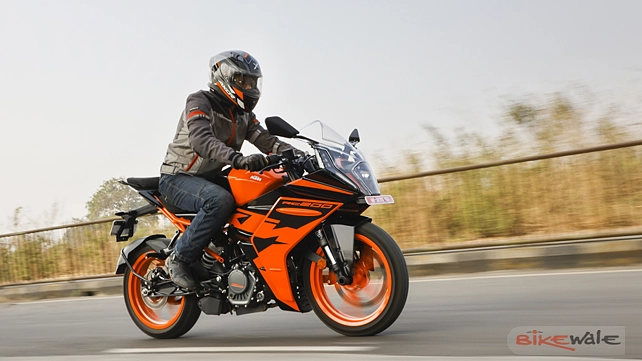 Even the RC's gearbox is typical of a KTM with smooth and effortless shifting. And this is accompanied by a light clutch. However, we noticed that the sprockets misbehave after a long riding session and that shifting takes some effort at times. And speaking of negatives, the presence of vibrations is another shortcoming that you have to deal with. It creeps into the footpegs and handlebars from 90 km/h and persists as you go faster. There is also a small buzz from the panels.
One area where the RC 200 has improved by a huge margin is heat dissipation. Thanks to the revised cooling setup, even after being in traffic for several minutes, I didn't experience any heat dissipation on my legs.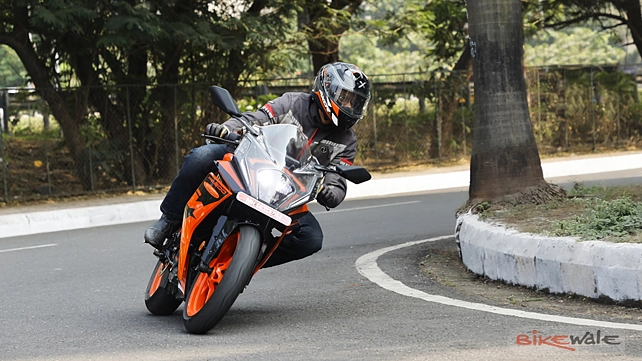 The handling of the RC 200 is as tight and sharp as ever. The new model feels even more predictable and composed and instills a lot of confidence as it corners. The steering responds with decent precision and once bent over, it holds its line with precision whether taking on long sweepers or tight hairpins. While the grip of the tires is also commendable for the most part, there is a lack of needed feedback when pushed to the limit.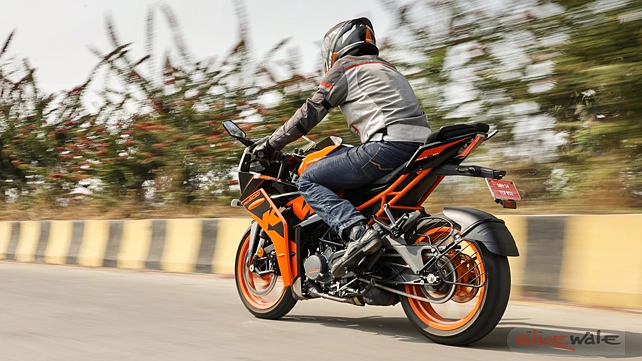 Surprisingly, ride quality isn't compromised in favor of a confidence-inspiring ride. The bike sucks up almost anything with ease, from small potholes to ruts, from rocks to manhole covers. Only when you go fast over large undulations does the rear feel a bit firm.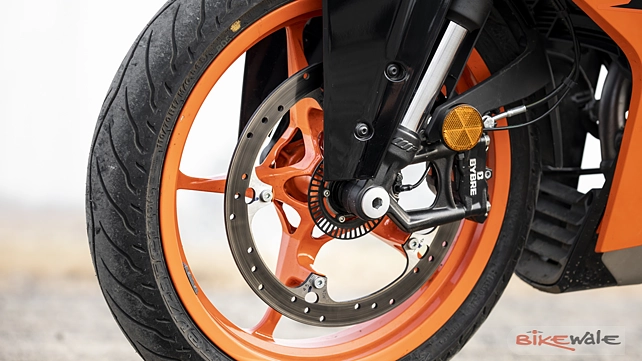 However, the RC 200 could do better with braking. It doesn't deliver as good stopping power as you'd expect from such a performance-oriented machine. The brake lever has a decent initial bite, but feels inconsistent and lacking under hard braking. However, the rear brake delivers adequate bite and feel.